Foundation Family Chiropractic Team
Get to Know Us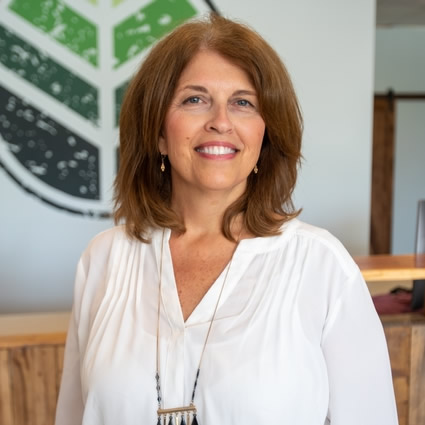 Vicki is our office manager and has been with Foundation Family Chiropractic since March of 2006. She was born and raised in Summerville and is married with 3 grown children. Vicki dedicates herself to her work and strives to ensure patient satisfaction and education. She works hard to meet the individual needs of our practice members and takes in consideration any concerns or questions they might have.
"Each person that walks through our doors is important, wherever they are on their path to wellness. I am not just a staff member but a patient as well. I know the incredible difference that chiropractic has made in my life and the lives of my family. It is my privilege to serve others and help them lead a more abundantly healthy life."
When she isn't at the office, Vicki enjoys spending time with her family, making jewelry and crafts and keeping up with her german shorthaired pointer, Nash.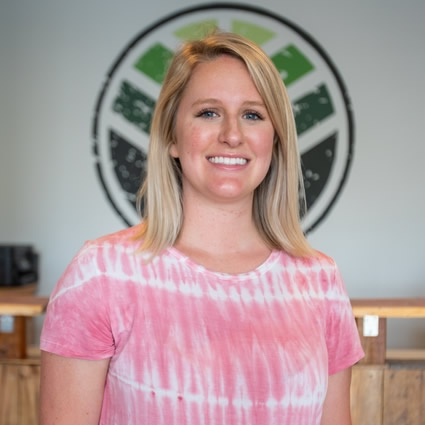 Amanda Davol is currently 26 years old and is originally from the small town of Somerset, Massachusetts. She moved to Summerville with her family when she was about 11 years old and has resided in the area ever since. She attended both Gregg and Rollings Middle Schools before attending Summerville High School and graduated from there in 2012. She then attended Charleston Southern University for a year before transferring to Trident Technical College where she earned an Associates Degree in Applied Science and a Certificate in Medical Assisting. Since graduating, Amanda has participated in the resource pool in the Roper Saint Francis system, worked in an Internal Medicine office and at Palmetto Plastic Surgery. After working a number of years in these various offices she was ready for a change in atmosphere and she joined our practice in October 2019. Amanda also works part time at Guerin's Pharmacy, which she has been doing since she was fifteen years old.
Outside of working, Amanda enjoys spending time with her friends, family and boyfriend. She can often be found laying out by her community pool or staying in and binge watching the latest Netflix shows. She also tries to get together with her parents and two sisters for family dinners whenever possible, and she never passes up a backyard barbeque or family cornhole tournament. Amanda is pretty busy with her two jobs, but when she finds the time, she enjoys vacations to the North Carolina mountains, New England to see her extended family and even Disney World when her younger sister can convince her to make the trip. One fun fact is that Amanda was first a patient at the practice, and now she is helping our team grow. Amanda has greatly enjoyed her first year working in our office and has no plans of leaving the Foundation family anytime soon!

Foundation Family Chiropractic Team | (843) 851-2417