Foundation Family Chiropractic Team
Get to Know Us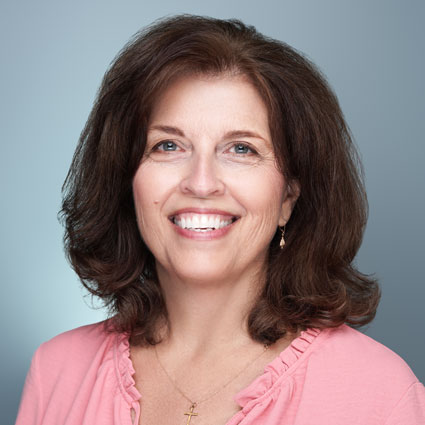 Vicki is our office manager and has been with Foundation Family Chiropractic since March of 2006. She was born and raised in Summerville and is married with 3 grown children. Vicki dedicates herself to her work and strives to ensure patient satisfaction and education. She works hard to meet the individual needs of our practice members and takes into consideration any concerns or questions they might have.
"Each person that walks through our doors is important, wherever they are on their path to wellness. I am not just a staff member but a patient as well. I know the incredible difference that chiropractic has made in my life and the lives of my family. It is my privilege to serve others and help them lead a more abundantly healthy life."
When she isn't at the office, Vicki enjoys spending time with her family, making jewelry and crafts and keeping up with her German Shorthaired Pointer, Nash.
Inga – Front Desk
Born in Germany, Inga moved to Miami, Florida at the age of 7. She graduated from Florida International University with a degree in Psychology in 2009. She met her husband, Shae, in Miami, where he was stationed with the Coast Guard. They have two children, Meyer and Micah. She and her family lived in Florida and Maine, and moved to South Carolina in May 2021.
Inga loves the beautiful Lowcountry weather. She speaks fluent German and some Spanish. "When I'm not at the office, I enjoy cooking, movie nights with my family, and spending lazy Sundays at the pool."
Athena – Front Desk
Athena moved from Charleston to St. George, South Carolina in 2014 with her husband and children. She attended Pasco-Hernando Community College and transferred to Trident Technical College, where she studied Health Science. Athena developed a strong passion for chiropractic care that has helped her through high-risk pregnancies, but also with her children.
She understands the benefits of chiropractic care and how important it is for the entire family. Athena has worked in the chiropractic field since 2009. Her passion is helping people. "I love being part of someone's journey to healing." It's rewarding for her to witness the incredible difference that chiropractic can make in each practice member's life.
When not in the office, this busy mom of four enjoys time with her family. For Athena, exploring new adventures is the highlight of any day off.
Bridget – Front Desk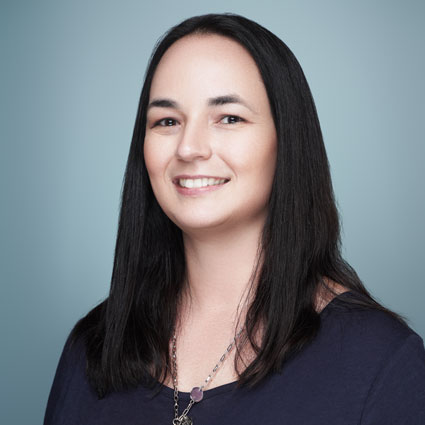 Bridget is married to Jason, and they have two handsome sons. Zach is a cadet at The Citadel, and Daniel is in elementary school. Her boys make her beam with pride, and you will regularly find Bridget cheering them on at various activities. She also keeps busy advocating for Daniel, who is autistic.
Bridget began seeking chiropractic care after a back injury resulting from a fall in her kitchen. She had no idea of the many ways chiropractic could improve her life, and started seeing results quickly. She has suffered with rheumatoid arthritis since 2002, and was amazed at the pain relief she began experiencing in her joints. Bridget had limited range of motion in her elbow, which started to improve after only a few adjustments, and now has resumed almost complete mobility of that affected elbow!
After realizing the amazing results she experienced, Bridget started asking questions about how chiropractic could help Daniel. After receiving chiropractic care, he went from being unable to sit still and complete independent work to being able to work independently 10-15 minutes at a time. "He will now look adults in the face when they speak to him, and his vocabulary has increased tremendously!"
When she's not working, Bridget enjoys teaching the children's Sunday School class at her church. She loves to bake anything from scratch, but cookies are her favorite.
Sarah – Front Desk
Sarah and her cat (Domino) decided to ditch the cold Chicago winter days for the warm Charleston summers by moving here in 2014.
She's enjoyed an active lifestyle by playing three sports in high school, two in college (basketball and softball), and has some half and full marathons under her belt.
"I'm passionate about helping and encouraging others on their fitness and health journey!" Sarah has worked as a personal trainer and is excited to see people regain their health through chiropractic care.
When Sarah's not at work, she serves as lead coordinator for Guest Services at her church (Hope Church), as well as a children's leader for Bible Study Fellowship (BSF).
She continues to stay active by running and lifting weights, so she can enjoy all the yummy food that Charleston offers!
Sarah is excited to be part of the Foundation Family Chiropractic team and to see people's lives change for the better!

Foundation Family Chiropractic Team | (843) 851-2417