Meet Dr. Lexi Robinson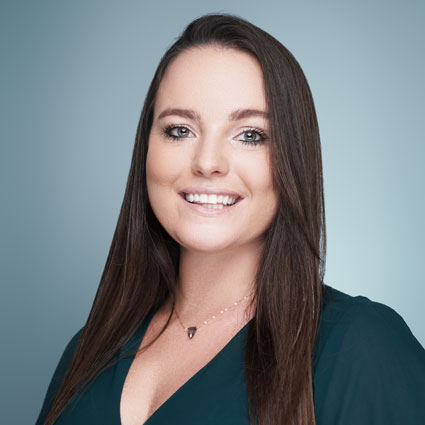 Born and raised in Galloway Township, New Jersey, Dr. Lexi regularly received chiropractic care, as her mother is a chiropractor and had a home office. "I grew up in an environment where patients were an extended family." She realized a desire to become a chiropractor to positively impact individuals to achieve optimal health through chiropractic.
Excelling Academically & Athletically
Dr. Lexi became involved with multiple athletic activities and settled on soccer. She excelled in the sport, and it took her to Collegiate Division II Soccer. She attended Catawba College in North Carolina on both an academic and athletic scholarship, graduating with a degree in Biology. Chiropractic care enabled her to compete at a high level.
Dr. Lexi received her Doctor of Chiropractic degree and board certification in physiotherapy from Life University in Marietta, Georgia.
Making the Move to South Carolina
As Dr. Lexi's father is a graduate of The Citadel, her family routinely vacationed in Charleston, realizing that the ultimate goal was to make South Carolina a permanent home.
I'm excited to be here and look forward to becoming part of the Lowcountry community, providing chiropractic care to Foundation Family Chiropractic's incredible practice members.
A Passion for Helping Athletes
Dr. Lexi has a particular affinity for treating athletes, both the young and young at heart. Having spent most of her life in soccer cleats, she has firsthand experience knowing how essential chiropractic care is to establish spinal integrity and proper joint biomechanics for peak performance.
Outside the Practice
In her spare time, Dr. Lexi enjoys anything athletic, artsy, beachy, and most of all spending time with Cooper, her Australian Shepherd.
Contact Foundation Family Chiropractic to book an appointment with Dr. Lexi!

Dr. Lexi Robinson | Foundation Family Chiropractic