Meet Dr. Kyle Heimer
Set On Helping Others
When Dr. Kyle was 8 years old, his father was injured and developed a nerve disease. He was in and out of the hospital all the time. "We experienced some amazing doctors who looked at my dad as a person. Others looked at him as a number; someone to get in and get out." Dr. Kyle saw his father on life support three times due to medication interactions and procedures gone wrong. From a young age, he was set on being an orthopedic surgeon and figuring out his father's issues.
Understanding What True Health Is
As Dr. Kyle was preparing to take the MCAT to enter medical school, he decided to investigate a little more, to be certain of his path. He visited an orthopedic surgeon, a physician's assistant, cardiologist and physical therapist. His grandmother then suggested he visit her chiropractor. Dr. Kyle had been to a chiropractor once after falling off a trampoline. The experience didn't help him learn what a chiropractor truly did.
The young, energetic chiropractor Dr. Kyle shadowed gave Dr. Kyle a book that would transform his life: It Is As Simple As That & More by Dr. Fred Barge. The chiropractic teachings it contained aligned completely with everything Dr. Kyle believed about the body: that it was self-healing, didn't need outside interventions to be well and wouldn't require medications to stay healthy.
"I knew then that I wanted to help people get well without resorting to drugs and surgery."
A Thorough Education and Additional Training
After earning a Doctor of Chiropractic at Palmer College of Chiropractic, Dr. Kyle began practicing and seeing practice members of all ages. Feeling fortunate to have had a happy, healthy childhood, he developed a passion for pediatric care and is a member of the International Chiropractic Pediatric Association and Epic Pediatrics. Dr. Kyle is like a big kid himself and loves interacting with his youngest practice members.
Additionally, Dr. Kyle holds a certification in the Webster Technique and sees many expecting moms and is CACCP certified. "The more I interact with people and see their lives change through chiropractic care, the more it opens my eyes up to all it can do. Every child deserves to be whatever they want and not be held back by bodily limitations."
I'm passionate about helping people live their best life possible and changing the community. A shift in one person's life can result in a cascade of positive changes.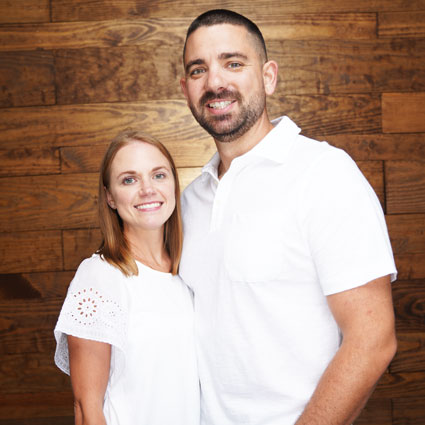 Staying Active in Beautiful Summerville
Dr. Kyle and his wife, Stephanie, are originally from the Chicago suburbs. They are married and have three young daughters: Norah, Emilia and Olivia. Their family made the move to the low country to enjoy the year-round fantastic weather. They love going to the beach, fishing and exploring town.
Stephanie shares her husband's passion for supporting families and is an RN at the Charleston Birth Place.
Dr Kyle loves challenging his mind and body. On his days off, you may find him training for triathlons and Ironman competitions.
If you'd like to experience better health, naturally, contact Foundation Family Chiropractic to book an appointment with Dr. Kyle!

Dr. Kyle Heimer | Foundation Family Chiropractic