About Foundation Family Chiropractic in St. George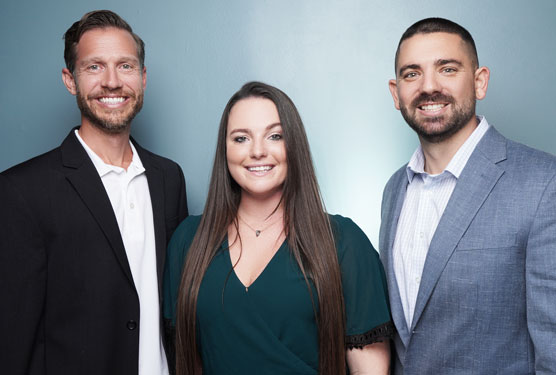 Our team is passionate about helping you get to the root cause of your problem. All walks of life are welcome here at Foundation Family Chiropractic, located inside the Westbrook Wellness Center. We want you to live your best life possible! Our original location in Summerville has expanded to include our community, as well as Mt Pleasant.
Get to Know Our Chiropractors
Dr. Adam Duncan graduated from Life University in 2011. A native of South Carolina, he and his family moved to Summerville upon his graduation.
Dr. Lexi Robinson received her Doctor of Chiropractic degree and board certification in physiotherapy from Life University. She has a particular interest in treating athletes of all ages and levels.
When you're here, we consider you part of our family. We'll care for you and your loved ones, just as we would want someone to care for ours. Dr. Adam is a husband and father of two young girls. He understands the trust you have to place in a practitioner when you put their child's health in your hands, and does not take that lightly. It's an incredible privilege to see babies and children develop into the best version of themselves, growing and developing as they were intended to.
You might have seen other doctors, or even other chiropractors. You may feel like you've been everywhere without success, or perhaps you feel skeptical about whether chiropractic can help you. Chiropractors look at your health through a completely different lens than any other doctor. We'll examine your spine and determine if your structure is affecting the way you should function. By improving your nervous system, we can make life changes you never knew were possible.
We Keep Your Best Interest In Mind
We see our role as partners in health. Our desire is to help you get results, no matter what your health goals may be. It's not enough to have tons of years in your life. We also want you to have plenty of life in your years.
Let's Talk
We love to help people and welcome the opportunity to sit down and discuss your concerns and questions. You'll get honest answers on whether we think we can help you. If not, we'll point you in the right direction, because it truly takes a community to change people's health for the better. Contact our chiropractic care center today!

Chiropractic Clinic in St. George SC | (843) 851-2417