Meet Dr. Adam Duncan
Finding Incredible Results Through Natural Means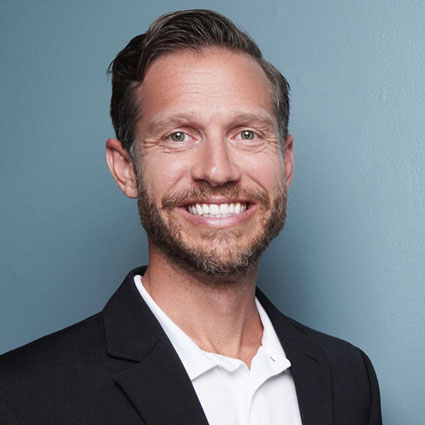 As a kid, Dr. Adam suffered from severe asthma and allergies. He also dealt with blinding migraines that led him down a path to seek out an answer that was found through specific structural chiropractic care. Through proper mindset, chiropractic, nutrition, fitness, and decreasing toxins he has been able to become healthier from the inside out.
It wasn't until his undergrad years, however, that Dr. Adam decided to follow the chiropractic path. He was originally majoring in marine biology. After meeting his friend and learning about chiropractic, however, he knew it was his true calling and a way to use both his hands and mind to help others.
Developing a Keen Sense of Compassion
Dr. Adam received his Doctor of Chiropractic and board certification in physiotherapy from Life University in Marietta, Georgia. During his first quarter in school, he took a trip to the Virgin Islands and contracted a rare virus that attacked his heart. In the ER, the medical doctor wouldn't listen to Dr. Adam's protests and gave him a shot of penicillin. Despite insisting that it was a virus, not a bacterial infection, the doctor wouldn't listen.
Within 24 hours, he was back in the ER because of fluid filling the lining of his heart. This experience gave Dr. Adam a firsthand understanding of how vital it is that doctors listen carefully to their patients. His physiotherapy qualification gives him the ability to help people properly rehabilitate any area of the body.
Helping You Get the Results You Want
"I love being able to help people and give them hope." Even when you haven't had success through other forms of health care, Dr. Adam seeks to restore your hope. The many people Dr. Adam has helped include scoliosis patients, children, and pregnant moms. He particularly enjoys helping people with migraines, allergies or asthma, knowing firsthand what it's like to struggle with these conditions.
It's a gift to see whole families and make generational changes without medication or surgery.
Dr. Adam will work to get to the root cause of your problem and help you achieve your health goals. You'll find him laid-back, easy to talk to and eager to assist you.
EXPLORE OUR SERVICES
Making the Most of Life In Summerville
Dr. Adam is a South Carolina native and has always loved the south and all of its charm and beauty. Since moving to Charleston in 2011, he and his wife Natasha have had two girls, Ava and Natalia. Dr. Adam enjoys spending time with his family, attending concerts, festivals and fundraisers, and going golfing or boating. His children love the Lowcountry's museums, parks and beaches.
"I honor the inborn potential of everyone to be truly healthy. I desire to help the newborn, the aged, and those without hope. I choose to care for the patient with the disease, not the disease. I wish to assist rather than intrude; to free rather than control. I seek to correct the cause, not the effect. I know doctors do not heal; only the body can heal itself. I have been called to serve others. I want to make a difference and help change our sick care system into a true health care system."
Contact Foundation Family Chiropractic today to book your first appointment with Dr. Adam!

Dr. Adam Duncan | Foundation Family Chiropractic